RECIPES
I introduce easy and healthy recipe with Otafuku Sauce.
Mini Potato Galette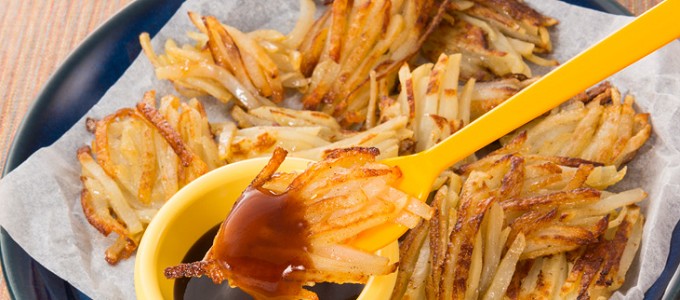 Instructions
1

Peel and shred potato. Put them and salt・pepper on a bowl and mix entirely.

2

Put oil on the pan and add bite- size①. Make flat and cook.

3

Turn it over and add butter. Bake until the surface is crispy while tossing it in melted butter.

4

Plate up and dip it into Okonomi Sauce and eat it.
---