2022/03/08 Teriyaki Sauce has been renewed!
We renewed Our Teriyaki Sauce!
We use aged mirin and starch syrup for a lustrous finish. The kelp soup stock taken in a kettle enhances the taste of the ingredients.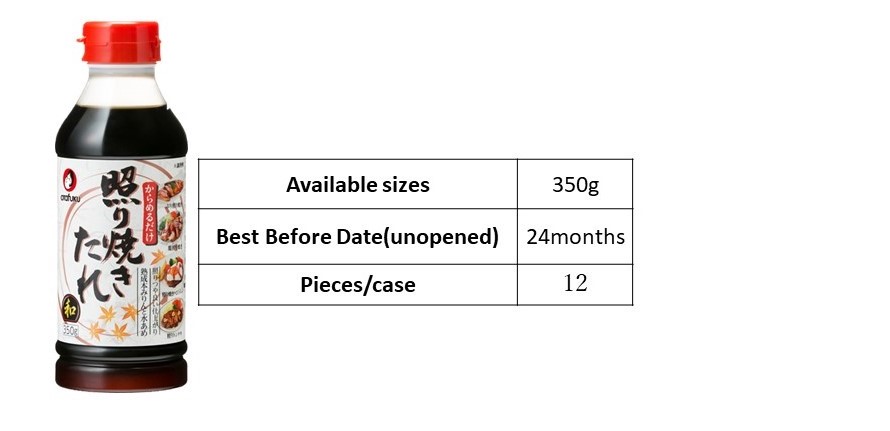 ■The Feature of Otafuku Teriyaki Sauce
・ Easy cooking and a full-fledged and natural taste.
・ The seasoning is easily decided without the hassle of taking soup stock.
・ Various Japanese dishes can be prepared just by changing the dilution ratio.
・ It looks good and has a nice finish that makes you want to make it again.
■Menu ideas with Otafuku Teriyaki Sauce
・Teriyaki Chicken (upper left)
・Teriyaki Amberjack (upper right)
・Teriyaki Lotus Root Bowl (bottom left)
・Teriyaki Hamburg Steak (bottom right)
Our "Teriyaki Sauce" can help you to cook Japanese dishes (Washoku). We are proud of the reputation of being a "clean label" product, that only uses the highest quality ingredients. Please check them out and enjoy cooking and eating. Our sauce brings you happiness.