2022/09/16 Global Website Renewal Open!
Our global Website has been renewed!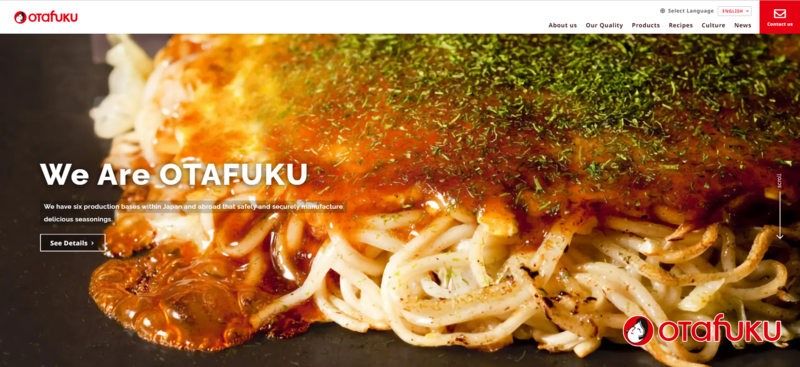 Web site top page (English)
●Where is the renewal?
・The design has been greatly renewed, making it easier to see products and recipes!
 Easier to view on any device such as your smartphone or PC.
・In addition to English, Korean, and Simplified Chinese, Traditional Chinese page has been added!
・You can learn more about Okonomiyaki, Takoyaki, and Yakisoba on the newly established Culture Page!
Top page of the newly established Culture Page
Please check these Website!
We also have SNS for overseas, so please take a look!
Instagram (@otafuku_global)   Facebook (Otafuku Sauce)