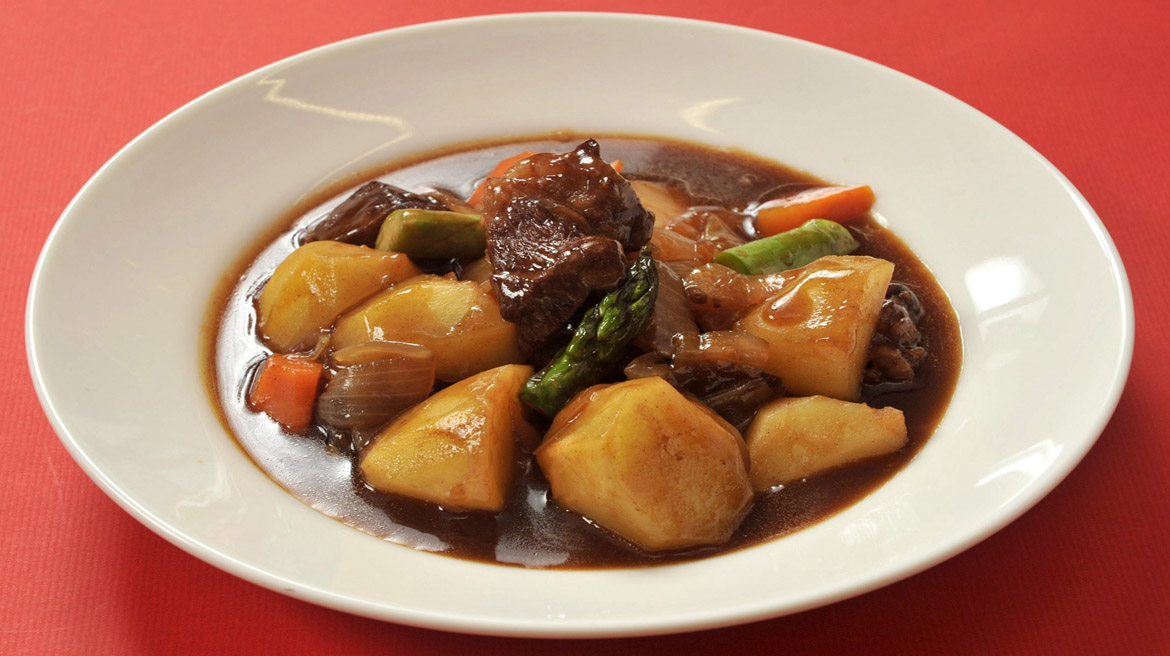 | | |
| --- | --- |
| beef | 150g |
| onion | 1/2 |
| potato | 2 |
| carrot | 1/4 |
| asparagus | 1 |
| butter | 5g |
| salt and pepper | as needed |
| Otafuku Okonomi Sauce | 60g |
| red wine | 30g |
| water | 100ml |
Instructions
Mix Okonomi Sauce, water, and red wine together thoroughly in a bowl.
Cut the onion into large pieces. Peel the potatoes and carrots, and chop them into chunks. Cut the asparagus into sixths.
In a pot, lightly sauté the onions in butter at medium heat.Add the beef, season with salt and pepper, and sauté until the surface is browned.
Add the ingredients from ① into ③, and simmer at medium heat for around ten minutes.
While ④ is simmering, heat the potatoes (5 minutes), carrots (3 minutes), and asparagus (1 minute) in a 600-watt microwave.
Add the potatoes and carrots from ⑤ to ④, simmer for around another ten minutes, and add the asparagus at the end.