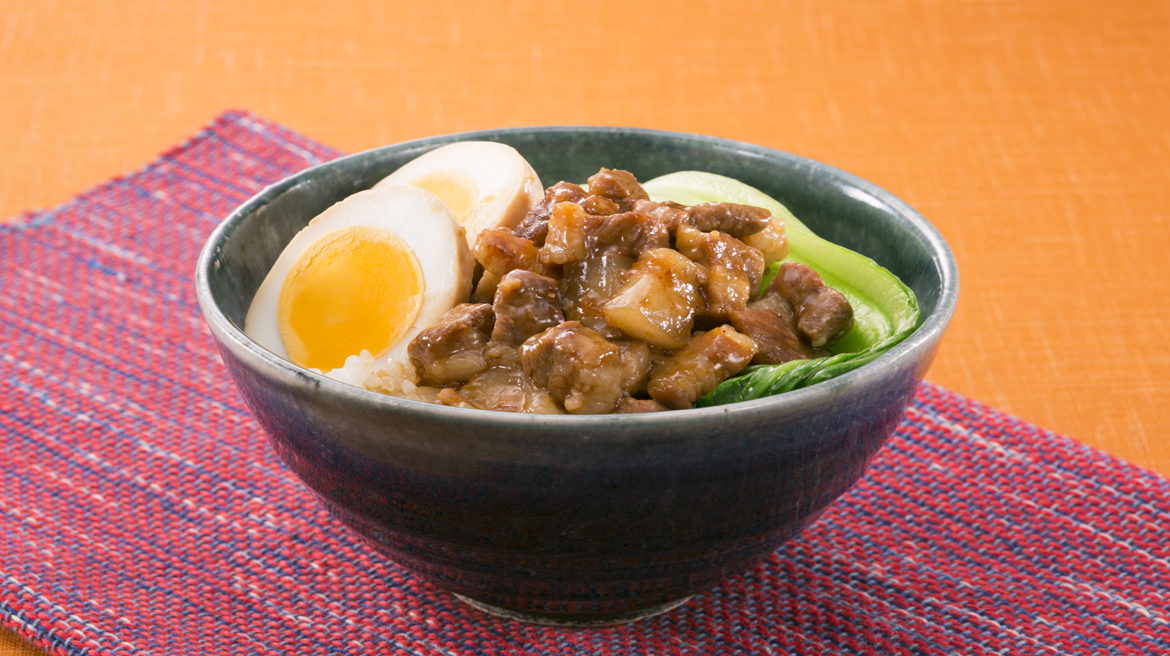 | | |
| --- | --- |
| pork | 250g |
| ginger | 20g |
| egg | 2 |
| pak choi | as needed |
| sesame oil | as needed |
| 【A】Otafuku Okonomi Sauce | 4tbsp |
| 【A】soy sauce | 1tbsp |
| 【A】water | 200ml |
| star aniseed | as needed |
Instructions
Cut the pork into 1 cm cubes and finely chop the ginger.
Heat the sesame oil and the ginger in a frying pan, add the pork, and fry.
Once the pork is browned, add boiled egg and star aniseed (to taste) to mixture【A】. Once it comes to the boil, turn down the heat, cover with a lid resting directly on the food, and simmer until it thickens.
Add rice to a bowl, then add ③ and a boiled egg cut in half. Top with boiled pak choi (Chinese cabbage).