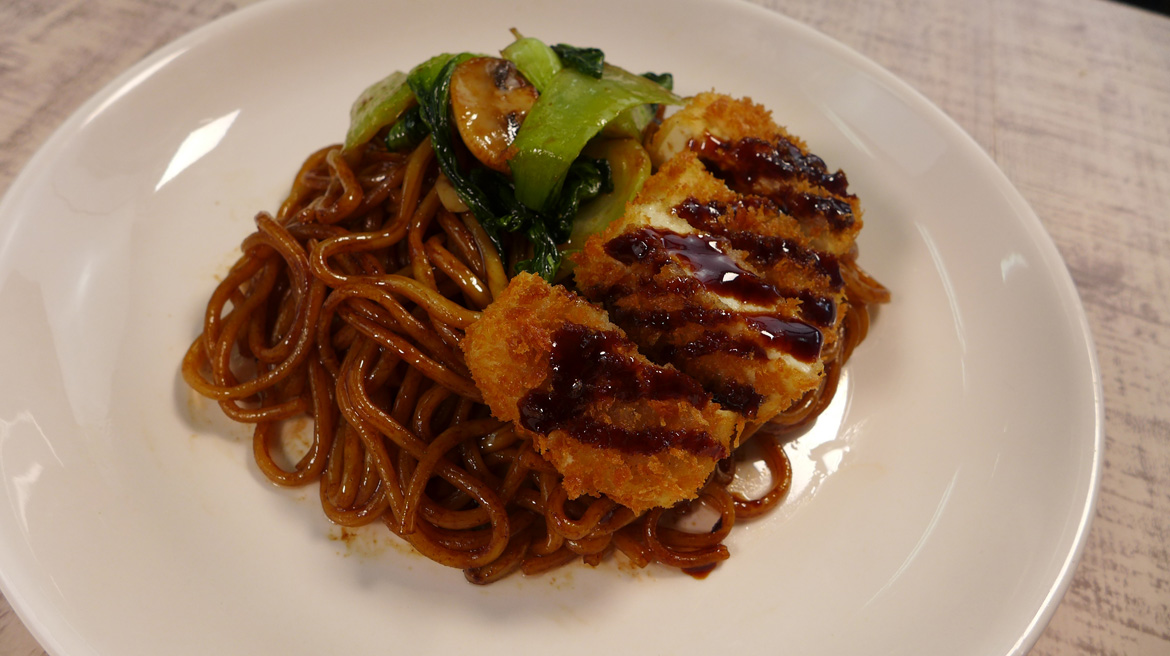 | | |
| --- | --- |
| noodles | 100g |
| mushroom(sliced) | 20g |
| bokchoy (chingensai)(chopped) | |
| Otafuku Yakisoba Sauce | 40g |
| tofu | 50g |
| batter | |
| water | 100ml |
| wheat flour | 150g |
| salt and pepp | to taste |
| bread crumbs (panko) | your desired amount |
Instructions
Heat the oil in a frying pan, add bokchoy (chingensai) and cook. Add mushrooms and cook.
Add noodles and cook thoroughly.
Add sauce to the pan and cook mixture for one minute.
Once cooking is complete, you may plate the dish.
Mix water and wheat flour to make batter.
Season the Tofu with salt and pepper
After coating the tofu pieces in the batter made in ⑤, coat with bread crumbs and fry in oil at 170℃.
Once there is a little color to the fried tofu, it is ready.
Place the fried tofu on top of the yakisoba.
※ You may add more sauce on top of the tofu if you prefer.