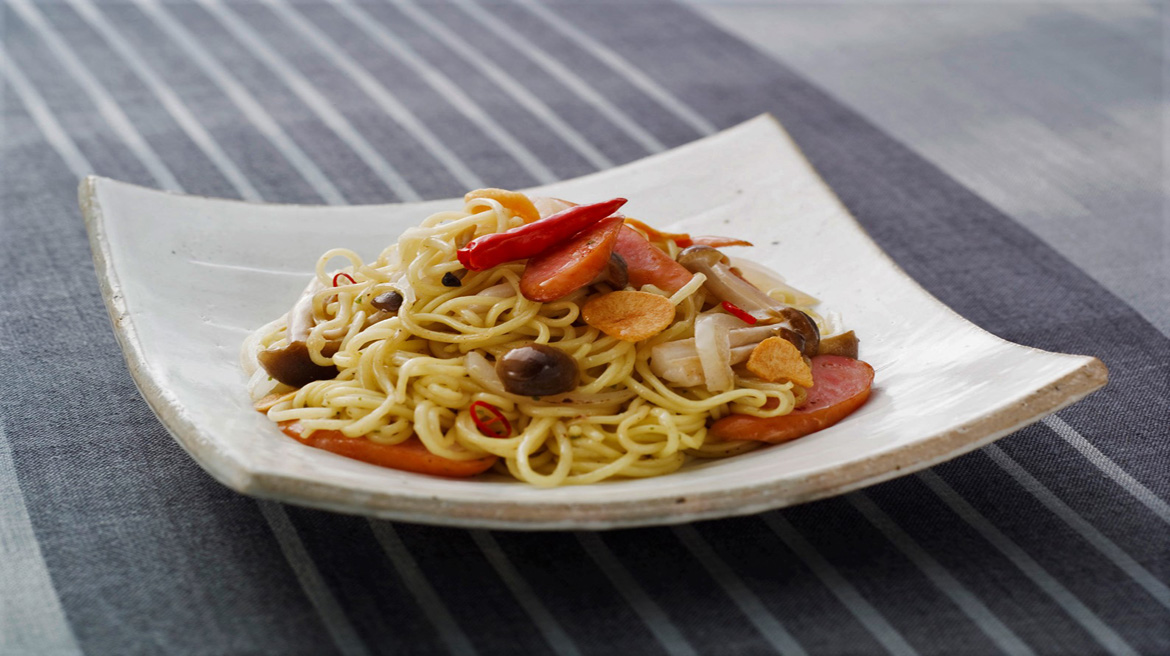 | | |
| --- | --- |
| Pasta | 100 g |
| Chicken sausage | 50 g |
| Shimeji mushroom | 50 g |
| Garlic | 1 clove |
| Red chili | 1 pc |
| Shoyu | 30 g |
| Batter | 20 g |
| Salt & Pepper | properly |
Instructions
Cut chicken sausage into half. Cut off the stem of shimeji mushroom. Thinly slice the garlic.
Boil pasta.
Heat a frying-pan over low and add batter.
When batter melts, add garlic and chopped red chili. Heat over medium, then cook sausage and mushroom.
When the ingredients are cooked, add boiled pasta in it.
Put shoyu and boiled water for 2 tablespoon, then stir well. Season with salt and pepper.