RECIPES
I introduce easy and healthy recipe with Otafuku Sauce.
Oko-Mayo Prawn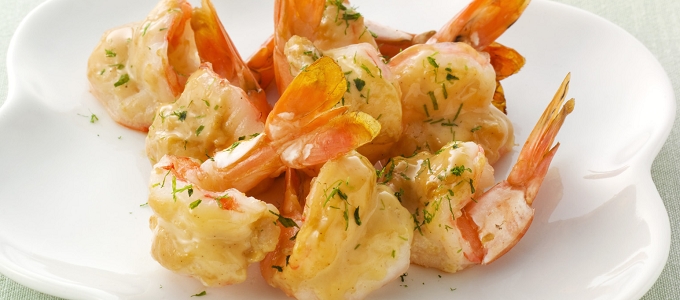 Instructions
1

Peel shells of prawns, leaving the tails. Make a cut in the back and devein the prawns.

2

Mix Otafuku Okonomi sauce and mayonnaise, and put it on the prawns,

3

Bake them in an oven toaster.

4

Serve them on a plate and sprinkle green seaweed on top.
---