RECIPES
I introduce easy and healthy recipe with Otafuku Sauce.
Yakiudon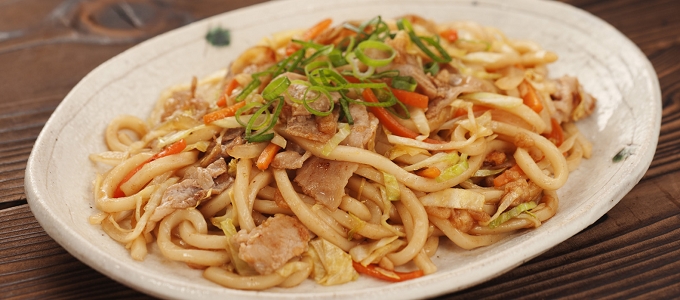 Instructions
1

Warm up a frying pan at medium heat, and sauté the sliced pork.

2

Once the pork is browned, add the onion and carrot and sauté until soft.

3

Add the cabbage, tenkasu(tempura crisp), and udon - in that order - to the ingredients from (2).
Sauté while stirring together.

4

Add Otafuku Okonomi Sauce, and sauté thoroughly until all the ingredients are coated.

5

Plate up, add the green onion, and serve.
---